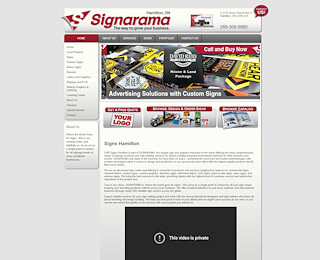 Many businesses trust SAR Signs Hamilton when it comes to banner printing, and you should, too. Being part of SIGNARAMA makes us the best banner printers in Hamilton. We have the necessary equipment, materials, and the experience to create high-quality signage and banners for your business. Visit our website to see samples.
If you want to create banners for a special event, it is best to contact professional design and banner printers in Hamilton. It might seem cheaper to create your own banner, but you might actually end up spending more by going the DIY route. First of all, you'll need a printer. Your regular office printer won't cut it—you need a wide-set unit. It's simply not practical to invest money on an industrial print machine especially if you don't need to produce your own banners regularly. When you try DIY banners, you will also consume a lot of ink. According to statistics, printer inks are one of the most expensive liquids in the world. In fact, they're more expensive than blood. It's more efficient to simply hire banner printers in the area. They already have the machines and the supplies needed to create professional banners.
SAR Signs Hamilton is a full-service signage company and one of the best banner printers in Hamilton. We can print banners of all sizes for your upcoming event or store opening. Do you have your own design? Just give it to us and we will handle the rest. Do you need help with designing? We can do that, too. Browse our website to see some of the things we have done for our previous clients. If you have any inquiries for SAR Signs Hamilton, just call 289-309-9880.
banner printers Hamilton